There are moments when I miss Ohio. And, there are moments when I'm truly, truly ashamed.
Apparently, this is a form from the Ohio Dept. of Public Safety's Division of Homeland Security that one fills out nowadays when anyone applys for any sort of public service job. Steve-o got one, and was understandably incensed. Note his response.
I fully understand the "why." But, are they serious??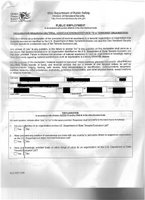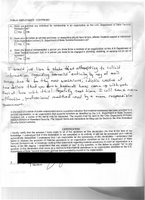 "Hey, maybe--just maybe--the terr'rists will slip up and turn themselves in!"
Idiots.
Yes, this is real--
here it is
.